The unusual year that was 2020 gave us some great memories at CES 2020 in Las Vegas, NV, but all digital CES 2021 highlighting exciting technology innovations will add more. I had the privilege of getting an insiders preview into some of the top tech and companies across the globe for one week. Hanging out with John XD, you know the guy who looks like Guy Fieri,  gave me the opportunity to sample some amazing food prepared by Chef Mike Minor with Sharp's new oven.  Swimming in a giant fish tank made me feel like I was the main attraction at Sea World.  Move over Shamoo. Wouldn't you know it? Right after covering the latest in technology and company progress at the world's largest technology conference the lock down happened.   

All we want is our tech so let's send out a collective HOPE to the universe that a cure is found as we move into 2021. As it stands, no such luck. Still, new technology innovations are being forged during the 2020 pandemic running over into 2021.….so the Consumer Technology Association (CTA) solved the problem by setting up a virtual show. Wait, now I can watch the stream of the latest tech all while scooping ice cream from the tub in my comfy boxers?  But who will be witness to my swim this year?  New products are still being forged during the pandemic of 2020 running over into 2021.   
CES 2021 kicks off on Monday January 11, and the excitement couldn't be higher. The following are a few of the companies who invited me to virtually experience their new technology innovations. Get your bathroom break in and snack ready, 'cause this is a lengthy list. 
– Stern will showcase and demonstrate their all-new Led Zeppelin game. In this high energy rock and roll pinball concert experience, pinball and music are fused together. Players are transported back to Led Zeppelin's early days and tour the world from 1968-1980 as if they were members of the band playing its music.
– Filo is a young Italian IOT startup that specializes in IOT tech to keep safe things dear to you safe. We have developed the first baby car seat reminder alarm to save children from accidental abandonment in the car and have successfully launched the seat in Italy during the past year. More than 1 million devices were sold while partnering with some of the largest car seat manufacturers in the world.
– Cradlewise is an intelligent baby crib with a built-in baby monitor. Learning from the baby's sleep pattern, it spots the first signs of wakeup and starts bouncing along with soothing music.
– ColdSnap™ is a rapid freezing appliance that produces single servings of ice cream, smoothies and frozen cocktails in 90 seconds. The ColdSnap™ machine accepts shelf-stable, ambient temperature, aluminum recyclable pods and then freezes the contents of the pods in the pod. Frozen treats are dispensed directly from the pod into the bowl without the food ever touching the machine. No cleanup necessary!
– HealthyU is the first at-home cardiac device for patients that delivers the highest lead ECG (electrical signals) reading. One particular feature of interest is the high-quality heart and lung sounds the device captures, like a stethoscope. It connects with the doctor via any video conferencing tool for telemedicine support.
– Ultrahuman leverages the latest biofeedback technology to help users meditate, workout efficiently, and optimize their sleep with the help of athletes, neuroscientists, artists, and psychologists – all in one place.
– Designed and produced in Italy, ELIoT is a vertical mobile garden that can adapt to different indoor spaces. Thanks to an intelligent multi-sensor, analyzes the surrounding environment and proposes the best plant-environment combination. With continuous monitoring of temperature, humidity, pH, light and other factors, ELIoT is able to give personalized recommendations and maximize the health of the plant, while minimizing the effort of taking care of them via a companion app.
ELIoT makes the cultivation of indoor plants and management of the overall environment pleasant and emotionally engaging while helping plants and people live together and healthy, at home or in shared workspaces. We want to bring the "nature" awareness in-house, so it can also be experienced in an indoor environment, not just far away from the city life.
– Axiom Armor™ officially announced the launch of Anti-Microbe ScreenFilm™ – an enhanced self-healing hydrogel membrane screen protector, focused on protection against virus causing germs. Anti-Microbe ScreenFilm™ features Axiom Armor™'s already strong screen protection, but with a focus on preventing the spreading of germs.
Cell Phones and other mobile devices come in contact with fingers, hands, and face hundreds, if not thousands of times per day. It's Axiom Armor™'s belief that these devices should be kept as germ free as possible to help to prevent viruses.
– CleanAirZone will showcase a 100% green biology-based air purification system that eliminates COVID-19 virus in an environmental setting. CleanAirZone offers the only air purification technology that sustainably captures and destroys 99.99% of air contaminants as ultrafine as 0.0001µ (0.1 nanometers) in indoor environments with their patented technology. Requiring no disposable filters and reducing landfill waste in a process that creates zero harmful waste or by-products, the technology replicates nature's three-billion-year-old process of cleansing the atmosphere by combining water and microbiotics in a proprietary natural enzyme formula.
– Made with the latest technology responsible for the clean air environment in the International Space Station, puripot is now debuting its latest product line at CES 2021.
Dadam Micro Inc, the Korean technology company, announced plans to officially bring puripot—their two-time CES award-winning air purifiers to the U.S. for market expansion. Puripot saw a rapid growth rate (over 200%) in Korea during the pandemic.
– Developed by Taiwanese consumer electronics brand LUFTQI, the LUFT Duo is unlike traditional purifiers in that it's portable, doesn't require expensive filter replacements, and uses UVA LED and photocatalytic tech to zap dust, pollen, mold, and pathogens down to the molecule.
– Welcome to the Airvolution: Discover AirPop Active+, the World's First Smart Air Wearable
– Check out ShortWaveLight™ Purifier, the first portable, personal solid-state far-UVC surface and air purifier, and hear about our first customers.
Learn more about the game-changing disinfection properties of 222-nanometer far-UVC light, generated by a ShortWaveLight™ Emitters at wavelengths too short to penetrate living cells in human skin and eyes.
– P&G is returning to CES as a third time exhibitor. We have reimagined our physical LifeLab exhibit beyond the CES 2021 platform, creating a brand new, immersive virtual LifeLab Everyday experience that will offer a 365-degree "behind the scenes" look that brings together P&G's past, present and future of innovation. CES attendees and external visitors can explore the latest product and tech-innovations and how P&G continues to take consumer understanding and cutting edge technology to create innovations that impact the everyday. 
As we have in years past, the new LifeLab Everyday will feature cutting-edge innovations in health, hygiene and consumer devices from home care, fabric care, and oral care categories. In addition this year, P&G will showcase transformative innovations that leverage technology for good to improve global sustainability – starting at home. You'll be able to see and engage with the innovations that are driving progress toward a better future for our society and our planet, including the revolutionary new 50L Home – designed to address water scarcity and the looming water crisis. 
– Nudge Systems, a startup with the goal of saving water and further automating homes and businesses will showcase its newest lines.
Pleco is the solution to droughts becoming more widespread and destructive. Pleco's smart sensor can see how much water is being used throughout the day, as well as track long-term trends.
A user can also sort their water use by category. Pleco can tell the difference between use from a faucet, shower, flush, or irrigation. It catches leaks early, potentially saving thousands of dollars in damages.
– OXYTAP makes water better! Fresh water in nature is full of healthy and high dissolved oxygen. When this dissolved oxygen is reduced, water quality is reduced and becomes stale.
Through urbanisation these dissolved oxygen is reduced drastically through various water treatments stages. Oxygen levels are further reduced through our home filtration, water ionizers and alkaline machines resulting in a drinking water quality which is almost devoid of healthy dissolved oxygen.
Dissolved oxygen in bottled water is also lost when taken from its natural source and shipped worldwide. Resulting in a flat and stale quality. Besides its water quality it leaves an huge environmental footprint through discarded plastic bottles and carbon emissions through worldwide transportation.
Today you can have the freshest and highest oxygen filled water in the world with a tap of a button with no installation. CONVENIENT.
You can stop buying bottled water and transform any clean water to contain more dissolved oxygen than in nature. REDUCE WASTE.
You don't need to buy oxygen cartridges and have a machine which self generates pure oxygen from water. SUSTAINABLE.
You can start to drink more water due to the improved taste and health of the water through oxygenation. HEALTHY.
Today with OXYTAP, you can conveniently drink healthy oxygen rich water to improve health and do your part to save the world.
– iWONDERCOOK is a start-up on the verge of home automation, smart appliances and food preparation industries. It is a revolutionary, patented integrated cooking platform, consisting of fully automated robotic chef and food cartridge. The food cartridge is a complete set of ready-to-cook fresh ingredients shipped to the user. Today an average person spends about 3 years of a lifetime on cooking (grocery shopping, prepping ingredients, following recipes and cleaning). iWONDERCOOK takes care of all these chores. The user is no longer involved in the cooking process. Ultimately, users enjoy free time, reduced stress and have access to hundreds of healthy, great tasting meals.By installing iWONDERCOOK in the office, everyone can have great-tasting meals at work.
iWONDERCOOK is the first of its kind affordable robotic chef that fits the smallest kitchen. Installation does not require any alterations. Just plug in the robotic chef and set up the wi-fi connection to control your robotic chef using iWONDERCOOK app. The menu includes hundreds of different meals, including appetizers, soups, main courses, pastas, etc. iWONDERCOOK cooks complex multistage recipes in less than 15 minutes. Compared to take-out/restaurant delivery, iWONDERCOOK users no longer pay restaurant mark-ups or worry about restaurant business hours. Compared to traditional cooking and popular meal kits delivery services, iWONDERCOOK frees up time spent on ingredient preparation (no washing, dicing, slicing, peeling), on following complicated recipes (no weighting, measuring, timing), and on kitchen clean-up.
– Wazyn has cut through the hassle of not having a dog door cut into your wall allowing your dog to roam freely whether your home or not. A darling of CES 2020 with multiple awards to its credit, Wazyn (https://wayzn.com/) transforms any sliding patio door into a smart door that not only automatically opens and closes for your pet but also doubles as a security bar.
– TOTO will introduce visitors to the future the company envisions, which uses cutting-edge technology to achieve a new kind of clean. As TOTO will demonstrate, its technological innovations make peoples' daily lives cleaner and healthier.
A clean, comfortable lifestyle is vital today as consumers navigate the New Normal Way of Life resulting from the COVID-19 pandemic. At CES 2021, TOTO will showcase its entry into the Wellness sector by highlighting its new concept and latest touchless product innovations, as well as its cutting-edge technologies that will support people throughout their New Normal Way of Life.
– As you may remember, 2020 was the first year sex-tech was fully embraced at CES, and for 2021, Satisfyer, the leading sexual wellness brand, is starting the show strong with two CES Innovation Award Honorees for its Satisfyer Connect app and Satisfyer Love Triangle. When used together, Satisfyer Connect lets users control the Love Triangle – or any Bluetooth connected Satisfyer product – by themselves or with a partner in the same room or anywhere else in the world.
These products are coming at the perfect time. In fact, a recent survey by Satisfyer conducted with the Harris Poll found that one in three (34%) wish they had a better way to connect with a partner for virtual sex and pleasure. The Satisfyer Connect app does just that – blends intimacy with technology to create a customizable, multi-sensorial experience that integrates touch, sound and haptic feedback for close range or distanced control.
With Satisfyer's award-winning and app-enabled Love Triangle, users can expect the same air-pulse technology they know and love from Satisfyer up-leveled in a new sleek design. It features a practical cap, ensuring hygienic and discreet storage at all times, even on the go.
– "FOLLINIC" that rejuvenates the scalp with the dual effect of the world's first microcurrent and 4-wavelength LEDs. FOLLINIC releases the fever that causes alopecia by uniformly delivering effective LED wavelength to the scalp with silicone lens that is the core material of IL Science. In addition to 0.8lb ultra-lightweight, it gives comfort and maximizes the convenience for use with wireless.
– INNOVO is a game changing treatment for women suffering from Stress Urinary Incontinence. It works by delivering clinically proven, safe, non-invasive pelvic-floor stimulation via unique wearable technology. In the privacy of their own home, women can simply pull on a pair of exercise shorts that will give them a full 30-minute pelvic floor workout.
Innovative NMES (neuromuscular electrical stimulation) technology embedded in the shorts works to strengthen and re-educate their pelvic floor muscles, giving them the opportunity to live a leak-free life in as little as three months. Results of a clinical study demonstrated that 80% of INNOVO users experienced significant improvements after four weeks, and 87% were considered "dry" or "near dry" after three months.
– SelfSafe is first of a kind password-protected USB emergency identification waterproof bracelet that stores all important information, including medical, financial, insurance, travel documents, personal identification and more. The bracelet's secure, yet quickly accessible design allows its user to be prepared for the unexpected emergencies life throws at us. Whether you lose your passport in another country, face a sudden medical accident, or have to evacuate your home due to a fire, SelfSafe can help you be prepared and protected.
– Hyperlychee, the kitchen gadget that promises to end the nightmare of scrubbing by hand. This innovative startup concentrates on design and technology with Efficient Results.
– Arbe will highlight the advancement of its 2K high resolution radar development platform.
– Robosense announced a strategic collaboration with the leader in C-V2X communications system solution Datang Gohigh (GOHIGH). The cooperation is about jointly developing smart transportation applications including Vehicle-To-Infrastructure (V2I) systems, roadside smart LiDAR solution and the fusion algorithms of LiDAR and camera, smart traffic optimization, C-V2X (cellular vehicle-to-everything) application, AI fusion Detection in IoV, and promote the development of smart transportations under scenarios like urban roads, expressways and smart industrial parks, mines, ports, etc.
– GreatStar OLEI breaks the global robotics barrier by introducing an industrial quality mini-LIDA for $500. See the launch at CES 2021
– VANTOP GROUP, maker of consumer electronics showcase Vankyo (projector), Heimvision (security camera), Snaptain (drone.)
– DeciZone allows you to easily streamline operational processes using interactive decision trees and enables your people to automatically reach your recommendations in less than 30 seconds, 24/7 and globally.
– Typewise, the Swiss deep tech startup, is announcing the launch of their third-generation smartphone keyboard at CES 2021.Typewise's successful concept is powered by a patented 70% larger 'honeycomb' layout which increases two-thumb typing speed by an average of 33%. The new AI-powered autocorrection technology innovations (patent pending) reduces typos by up to 4X. With privacy at its core, Typewise 3.0 can work 100% offline, with no data accessed by Typewise or third parties.  
Typewise has been named as a CES 2021 Innovation Awards Honoree. On a mission to make daily lives easier by changing the way users input information into their devices, Typewise combines smart autocorrection and text predictions, resulting in a 4x reduction in typos. All user data stays on the device (full data privacy) – none of it is accessible by Typewise, or third parties, a break away from existing norms.
` IOGEAR, the innovative brand that helps users get the most out of their technology investments, will be unveiling several must-haves in the PC/Mac accessories, video capture, desktop + mobile gaming, and home AV categories.
Look for 17 startups from the French Southern region to represent their territory at CES 2021 French Southern Region Delegation.
· BOARDING RING
· CARTESIAM
· GREEN SYSTEM AUTOMOTIVES
· GRIDPOCKE
· Io THINK SOLUTIONS
· KID'VENTURE
· MACA
· METEOPTIM
· PULSE EXPERIENCE
· QUANTIA
· SENSORIA ANALYTICS
· TALENTCOIN
· VH QUATREVINGTREIZE
· VIDETICS
· WECLEEN
· X RAPID
– COOLPO AI HUDDLE PANA is an all-in-one 360˚ intelligence conferencing device that can bring virtual meetings to another level. Features include 360˚ graphic, speaker tracking with advanced visual and sound algorithms, and more. Compatible to most conferencing software including Microsoft Teams, Zoom, Google Hangouts, etc.
– Morel presents the ultimate synergy of sound quality and power handling with the new car audio. Discover the exciting, innovative and cutting-edge designs and they reveal the wide product range.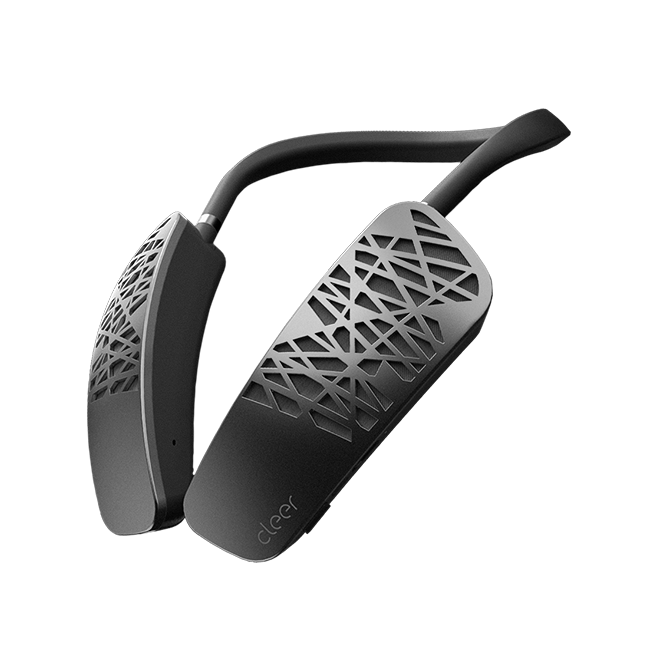 ` Cleer will be showing its new line-up of headphones, personal audio, and immersive lifestyle smart home audio!
– Returning to CES for their 5th year, the Netherlands will be showcasing its largest private sector delegation ever of 90+ companies and products in the government's NL Tech Pavilion, a virtual space intended to highlight collaboration, broker valuable partnerships, and introduce groundbreaking NL Tech Solutions for Global Challenges.
– Timekettle, a leading brand providing translator devices by integrating cutting-edge artificial intelligence and hardware technology. Products are sold to 94 countries and favored by 300, 000 happy users.
– Meet ROYBI Robot, the world's ONLY AI-powered educational companion that tutors young children in languages. It comes with over 500 lessons, 70 categories, and over 70,000 vocabularies in English and Chinese.
– ETX Studio will present its latest innovations, ETX Daily Up, a unique solution to turn text into audio and video with many voices and accents. This technology is useful for media and brands seeking digital acceleration to massively engage in social audio.
ETX Daily Up offers to
use original ETX Studio content as well as a selection of AFP's production in three formats: illustrated text | audio | animated audio story,
generate your own audio content,
create personalized "audio flash briefings": media and brands will be able to create their own personalized news playlists to listen to.
– HDMI 2.1 certified products are now on the market. The Ultra High Speed cables are essential to creating end-to-end HDMI 2.1 systems. Now consumers can enjoy the latest high performance AV features including 4K@120Hz, 8K@60Hz, Dynamic HDR and eARC support.
– Escaper Buddy® Traction Mats make sure you never get stuck again. "We'll make sure neither winter snow, ice, mud or sand ever traps your vehicle!" says MAXSA®'s founder Skip West. The Escaper Buddy® Traction Mats help you go off road with ease or navigate treacherous snowy or icy conditions. They will get you out of a jam without needing to call for a tow. With many people traveling off-road this year or planning a local vacation due to Covid, MAXSA's Escaper Buddy Traction Mats sales have exploded. New for 2021, MAXSA has added metal traction grips to the Escaper Buddy Traction Mats line.
In addition to the Escaper Buddy family, MAXSA's Park Right® line of parking accessories helps you park perfectly every time. Don't worry about bicycles, snow blowers, lawn mowers and other equipment stored in your garage. The Garage Laser Park® uses lasers to guide you into the perfect place to park. MAXSA's Parking Mats and brand new Parking Guard help to let you know when and where to stop in your garage. While the Parking Mats and Guards may not be super high tech, they do let you park your vehicle with ease. With trucks, SUVs and minivans taking up lots of precious garage space you want to make sure you know where and when to stop. "MAXSA takes the sweat out of parking in your garage" says Skip. He adds that "parking perfectly in a garage is an eternal problem" and "MAXSA has helped hundreds of thousands of people successfully park their vehicles".
For those storing a vehicle in their garage, whether it is a show car, convertible or you are just a snow bird, the Park Right Flat Free Tire Ramps keeps the vehicle tires from going out of round. Skip adds: "Having stored my mother's 1996 Cadillac, I learned first-hand that if you aren't driving the vehicle the tires get deformed. We prevent tires from getting flat spots".
– The OpenComm headset uses AfterShokz's 7th generation patented bone conduction technology innovations to deliver premium audio through the user's cheekbone, leaving ears open to environmental surroundings and coworkers. The lightweight and flexible open-ear design also eliminates the physical in-ear sound barrier that has always been present with traditional communications headsets, while offering all-day comfort. These feature additions create increased opportunity for a safer and more connected working environment for professionals in a variety of industries, whether working from home, at a factory, or from an outdoor job site.
– Headquartered in Tel-Aviv, the heart of Israel's startup nation, REE Automotive is an ability company that is disrupting century-old automotive concept and bringing to market an all-new approach.
They've invented the REEcorner technology innovations that packs all drivetrain, powertrain, suspension and steering components into the arch of the wheel. This enables the INDUSTRY'S FLATTEST CHASSIS with that much more room for passengers, cargo and batteries.
Meet Holly from Unipin, a cleaning and air purifier robot professional Chinese manufacturer of disinfection robot, Cleaning robot and Air Purify robot.
CES on line show is coming and we are seeking a Youtuber for product showing, AD charge is negotiable.
– iMediSync, an AI digital mental care platform provider, will showcase a groundbreaking gel-free EEG brain mapping system with LED therapeutics for neuropsychiatric disorders(eg. dementia, Parkinson's, coma, stroke, depression, etc.) that overcomes mental pandemic.
– Sugr is a global solution provider in audio technology and AIoT systems, who is dedicated to providing IoT voice solutions and AI voice algorithms to shape a smarter life experience around you.
– Perfect Corp, the leading beauty tech solutions provider returns virtually to CES 2021 with an inside look at the newest AI and AR beauty tech solutions shaping the industry today. Featured are the latest cutting-edge beauty innovations:
AI Skin Diagnostic
Most accurate Virtual Makeup with patented AgileFace® tracking technology
AI Facial Aging Simulation
AR-powered beauty live streaming
On-demand Beauty Advisor 1-on-1 solution
– Twinkly is excited to announce the Twinkly Home Range during CES 2021. Look for the new technology inovations line designed for home interiors and smart lighting lovers, which includes Twinkly Line, Twinkly Flex, and Twinkly Squares, and is coming in 2021.
Twinkly Line
With this new product, Twinkly gets serious about year round interior decorations, with more options to customize spaces than ever and unlimited integrations. The products run on Twinkly Technology, which is app enabled, and connects with Google Assistant, Alexa and Razer Chroma.
Twinkly Flex
This light has a continuous glow that can be contoured into any shape; a perfect fit for everybody aiming for their own little Cyberpunk zone. It runs on Twinkly Technology, which is app enabled, and connects with Google Assistant, Alexa and Razer Chroma.
Twinkly Squares
A revolutionary product that combines the power of an LED wall with the style of interior decoration. This system can connect with other products to generate incredible experiences, from DJ set lighting  to immersive gaming consoles. It runs on Twinkly Technology innovations, which is app enabled, and connects with Google Assistant, Alexa and Razer Chroma. 
– VAIMOO, the integrated and connected e-bike sharing solution designed by MerMec, the Italian multinational company providing advanced transport technologies.
– If APPLE would present perfume on CES 2021 it would look like this… NINUAI-powered perfume! Marko, founder and inventor of the first SMART perfume in the World announces this connected device capable of fusing ingredients of the perfume so you can change scent with every spray. Imagine having hundreds of scents in the palm of your hand. Now, this is high-tech perfume!
– The VIVID IVI experience makes user interactions with their vehicles more personal, fluid and memorable. A user experience that is designed to make the car feel like a companion, rather than simply a tool to get around. This year, the focus is on re-imagined digital experiences in the car. The future of in-vehicle infotainment user interfaces isn't all just about bigger or more screens. Rather, as automotive software providers, the company focuses on how to help OEMss keep users engaged and have joyful interactions every day without distracting or burdening them.
RIDEPLAY tv has been entertaining passengers for three years and has earned rideshare drivers higher tips and ratings across the country.
Learn how RIDEPLAY tv can help you expand and reach your audience. Simply complete the form on the right TODAY!
Request Media Coverage
Inquire for Paid and Earned Media